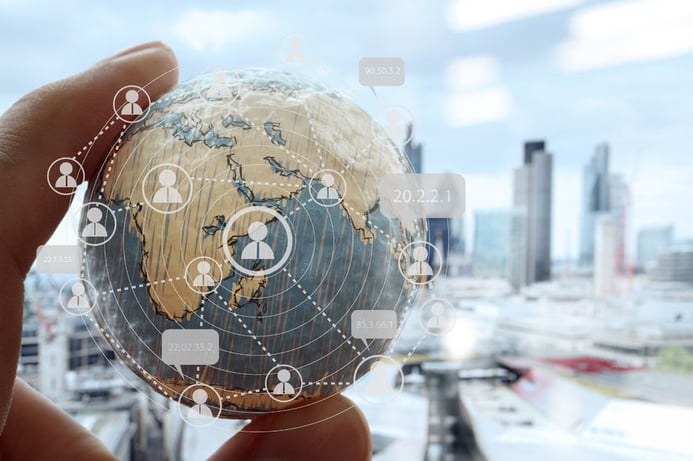 Prasad Ravi, CEO
This post examines a few of the operational and technical challenges in providing 24x7 network infrastructure support to customers located in other countries. These include building an operationally viable 24x7 support organization, identifying and implementing reliable tools and monitoring infrastructure, and working with country-specific laws and regulations. With proper planning, operating across the world in an integrated manner can improve efficiencies and deliver better customer support.
Building a Global 24x7 Support Organization
Designing a support team structure that can monitor network infrastructure globally 24x7 and respond to issues within agreed-upon SLAs can be a difficult task. An important step is choosing a model for organizing support resources. One model consolidates all resources in a single location. While this certainly provides multiple operational efficiencies – including in hiring and training – it can be challenging to find highly qualified staff for off-hour support (evenings, weekends, holidays). Another option is a "follow-the-sun" model, with support team members located around the globe, monitoring and troubleshooting issues during their own respective business hours.
Significant consideration must also be given to backup resources. Company-wide standards, streamlined processes, and scalable tools for providing and managing support are crucial to making daily handoffs between teams and time zones quick and seamless.
Providing Reliable NOC Tools and Infrastructure
Whichever support structure is used – single location, follow-the-sun, or other – reliable 24x7 monitoring and support requires the proper tools, server and storage infrastructure, and connectivity. The principal consideration in designing the infrastructure layout is ensuring timely detection of network events on monitored elements. Monitoring latency, storage requirements, and network reliability all play a role in the design, which should be driven by customers' SLA requirements. Tool architecture will help determine whether a part of the monitoring infrastructure – data collection, for example – needs to be stored in proximity to the monitored network. To reduce risk and ensure business continuity in case of a disaster, geographic redundancy with continental diversity should be included in the development of a global support organization.
Addressing Country Law
Telecom regulations and data privacy laws tend to vary by country, so it is important to research and ensure adherence to the data protection and compliance requirements of each affected country. For example, Germany requires compliance with its Federal Data Protection Act and, in addition, each state has its own data protection acts. Data privacy laws are now in place in 109 countries, and that number is expected to grow to 150 by the end of the decade. Where and what type of data is collected, processed, and stored influences monitoring infrastructure design as much as network location and customer jurisdiction.
SUBSCRIBE TO RECEIVE NEW POSTS IN YOUR INBOX
Let's talk NOC
Book a free NOC consultation and explore support possibilities with a Solutions Engineer.